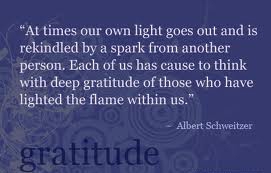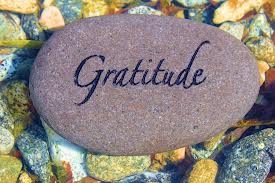 Our Wall of Gratitude 2020
We Give Thanks! We are truly blessed by our 1st Circle Members!
1st Circle Members:
Rev. Kristen Ashley
Rev. Tammy Banting
Marcia Bencala
Diane Bergeron, RScP
Rev. Jill Brocklehurst
Rev. Altha Brown
Donna Brown, RScP
Rev. Jane Burnette
Susi L. Church. RScP
Rev. Dr. Heather Clark
Rev. Jill Clements
Rev. Dr. Kristina Collins
Rev. Robert Collins
Curt Condie
Wendy Condie, RScP
Michael Cornwell
Sue Crane, RScP
Carol Davis, RScP
Rev. Glenda Davis
Rev. Dr. Ruth Deaton
Rev. Jose De Lira Sosa
Rev. Dr. Marigene DeRusha
Mary DiVincenzo
Rev. D. Jacquelyn Edwards
Melinda Eskridge, RScP
Rev. Linda Finley
Rev. Caroline Flanders
Rev. Millie Forsberg
Jim Freeman
Rev. Michael Gerdes
Rev. Mark Gilbert
Rev. Clyde Goins
Rev. Dr. Deborah Gordon
Rev. Ned Green
Rev. Therisia Hall
Rev. Dr. Larrye Heyl
Rev. Helen Henderson
Rev. Dr. Melissa Higginbotham
Rev. Dr. Doris Hoffman
Rev. Robyn Holt
Rev. Dr. Joseph Hooper
Rev. Mauar Horton
Chuck Hunner, RScP
Rev. Jesse Jennings, D.D.
Rev. Cheryl Jensen
Rev. Sharon Johnson
Beverly Jones, RScP
Rev. Kathy Jordan
Spirit, Mind and Body
Foundation:
Rev. Dr. Terry Drew Karanen
Rev. Michael Kearney
Rev. Linda Ketchum
Steve Kindsfather, RScP
Rev. Joyce Kinzel
Rev. Kathryn Knox
Jacqueline LaBarre, RScP
Rev. Dr. Kathleen Lenover
Institute for Richer Living:
Rev. Marilyn Lewis
Rev. Dr. Jim Lockard
Rev. Dr. Frances Lorenz
Rev. John Lusk
Rev. Kathy Mastroianni
Rev. Donna Maurer
Cynthia May, RScP
Rev. Rick McCollum
Juanita McCoy, RScP
Rev. Maureen McElligott
Rev. Colette Mercier
Ginger Milota
Rev. Mary Mitchell
Nancy Mitchell-Edwards, RScP
Rev. Paul Nichols
Ruth Nutter,RScP
Glen O'Bryan
Rev. Karen Oxrider
Jean Parcher, RScP Emeritus
Rev. Thomas (Tom) Pitman
Rev. Christina Plym
Rev.Gerd Pontow
Amanda Pope, RScP
Rev. Martha Quintana
Rev. Jeff Radcliff
Nancy Radford
Rev. Hajara Rahim
Joanne Ross-Blake
Rev. Dr. Sue Rubin
Rev. Barbara Rush
Kathryn Russell
Rev. Karen Russo
Jane Sanders, RScP
Kathleen Schofield. RScP
Rev. Anna Scott
Steven Smith, RScP
William Sneed, RScP
Rev. Shari Sorbo
Rev. Philip Tapp
Katherine Thompson, RScP
Rev. Dr. Frankie Timmers
Laura Topper, RScP
Rev. Valerie Torphy
Rev. Michael Torphy
Nancy Townsend Humphrey, RScP
Rev. Alan Vukas
Rev. Karen Wolfson
Georgia Woodworth, RScP
David Yankaskas
Rev. Steve Yarborough
Contact
Science of Mind Archives
and Library Foundation
573 Park Point Dr.
Golden, CO 80401
Kathy Mastroianni
Executive Director
720-496-1361
To donate to the Science of Mind® Archives and Library Foundation click the Donate button below.