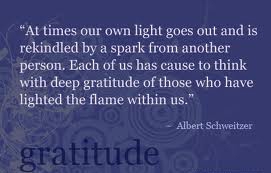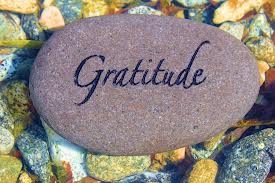 Our Wall of Gratitude
We Give Thanks! We are truly blessed by our 2015-16 1st Circle Members!
1st Circle Members:
Kathi Agnes RScP
Rev. Brian Akers
Rev. Dr. David Alexander
Jackie Anderson RScP
Tammy Banting
Maggie Barker
Valerie Benedict
Diane Bergeron RScP
Christine Betts RScP
Diana Blaisedale, RScP
Rev. Jill Brocklehurst
Donna Brown RScP
Rev. Jane Burnette
Rev. Geri Carder
Rev. Gail Linsley
Jill Clements
Rev. Kristina Collins
Pamela Cosby Brandman RScP
Rev. Ronald Cosseboom
Dr. Dorianne Cotter-Lockard RScP
Rev. Dr. Keith Cox
Carol Davis RScP
Rev. Glenda Davis
Rev. Jose De Lira Sosa
Hans Deeg
Marigene DeRusha
Mary DiVincenzo
Rev. J. Barry Ebert
Donna Fisk RScP
Jim Freeman
Rev. Mark Gilbert
Rodney Gittens RScP
Clyde Goins RScP
Rev. Dr. David Goldberg
Alvin Goldman RScP
Rev. Dr. Deborah Gordon
Rev. Dr. Kenn Gordon
Kathy L Gottberg RScP
Ned Green
Gerry Greig RScP
Tim Haffner
Rev. Therisia Hall
Rick Harrell RScP
Rev. Carol Hatch
Marjorie Helms RScP
Karen Hewett
Melissa Higginbotham
Rev. Nancy Hobbie-Lowe
Rev. Dr. Doris Hoffman
Robyn Holt RScP
Rev. Dr. Joseph Hooper
Rev. Lanette Howard
Alan Hubbard RScP
Johanna Janssen RScP
Rev. Christine E Jeffers
Rev. Dr. Jesse Jennings
Rev. Cheryl Jensen
Sharon Johnson RScP
Beverly Jones RScP
Karen Jones
Rev. Kathy Jordan
Kathy Juline RScP
Rev. Dr. Terry Karanen
Rev. Michael Kearney
Rev. Linda Ketchum
Rev. Pamela Kilbourne
Rev. Lawrence King
Rev. Joyce Kinzel
Rev. Dr. Karen Kushner
Jacqueline LaBarre RScP
Rev. Dr. Joann Lanning
Rev. Doug LeBow
Rev. Kathleen Lenover
Kenneth Lind RScP
Rev Karen Lindgren
Rev. John Lusk
Rev. Tamara Mars
Katherine Mastroianni RScP
Cynthia May
Rick McCollum RScP
Juanita McCoy RScP
Rev. Joanne McFadden
Colette Mercier
Rev. Liz Mirante
Rev. Mary Mitchell
Nancy Mitchell-Edwards RScP
Rev. Leora Nash
Rev. Elizabeth O'Day
John Odden RScP
Karen Oxrider RScP
Alan Palmer RScP
Jean Parcher RScP
Rev. Christina Plym
Rev. Gerd Pontow
Rev. Martha Quintana
Karen Ramsey
Sandra Reay RScP
Ann Ronan RScP
Rev. Dr. Sue Rubin
Katheryn Russell RScP
Rev. Karen Russo
Rev. Dr. Jaine Ryder
Jess Sanders RScP
Bob Schwaller
Steven Smith RScP
William Sneed RScP
Rev. Patrick Soran
Carol Stockton RScP
Rev. Angelica Taggart
Katherine Thompson RScP
Rev. Francisca Timmers
Rev. Michael Torphy
Rev. Valerie Torphy
Sadie Tourtillott RScP
Nancy Townsend Humphrey RScP
Emilie Van Cleave, RScP
Tim Wagner RScP
Marian Whiteman
Rev. Carol Wilke
Rev. Karen Wolfson
Contact
Science of Mind Archives
and Library Foundation
573 Park Point Dr.
Golden, CO 80401
Kathy Mastroianni
Executive Director
720-496-1361
NOW you can listen to Ernest Holmes share his Divine Wisdom on iTunes!
From your device go to the iTunes store, search for "This Thing Called Life Ernest Holmes" (all those words) and you will find 10 albums each with two radio shows for only $9.99 each from the 1940's and 1950's.
To donate to the Science of Mind® Archives and Library Foundation click the Donate button below.