New Videos!
Ernest Holmes Birthday Party & Archives Lunch n' Learn!
Check out our new videos below!  On the left is the recording from our recent 2023 Ernest Holmes Birthday Party Celebration!  It includes some wonderful music, information about the archives and special messages from Dr. Jesse Jennings, Dr. Roger Teel, Dr. Lloyd Barrett and much more!
On the right…..the latest recording of our new 2023 series of monthly "Lunch n' Learn" zoom discussion series using previously unavailable recordings of Dr. Ernest Holmes.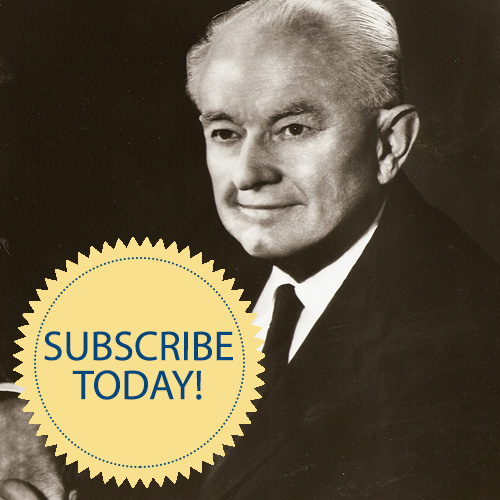 Subscribe Today!
Access this and thousands of other digital spiritual resources by subscribing to the Science of Mind Archives' website for only $10/month or $99/year.
WELCOME to the Science of Mind Archives Website!
Our new monthly and annual subscriptions will allow you to access hundreds–if not thousands!–of "new" pieces of our Science of Mind history for your personal spiritual evolution, as well as to use for research, class materials, Sunday talks and readings, and much, much more.  You can also simply purchase individual items, as well.  Our new site is still a work in progress, so please let us know if there are corrections or updates to be made.  Thank you for your patience.  We know you will find this website to be your one-stop resource center for Science of Mind wisdom.  Enjoy!
What's New for 2023!
We are excited to be bringing to you audio recordings from Dr. Ernest Holmes and Dr. Raymond Charles Barker!  Subscribers and Friends of the Archive have access to streaming or downloading Holmes' radio shows, records and more!  In addition, we have many new Holmes documents and be sure to check out the free "Research Tools" under "Free Wisdom" menu.  There you will find a free download of a document with hundreds of pages of Ernest Holmes quotes and much more! New content is being uploaded each month so check back frequently!
You can help the Archives and our projects by making a financial donation!  This is truly the perfect "gift" to Ernest–funds to help preserve the legacy he left for us all. Thank you!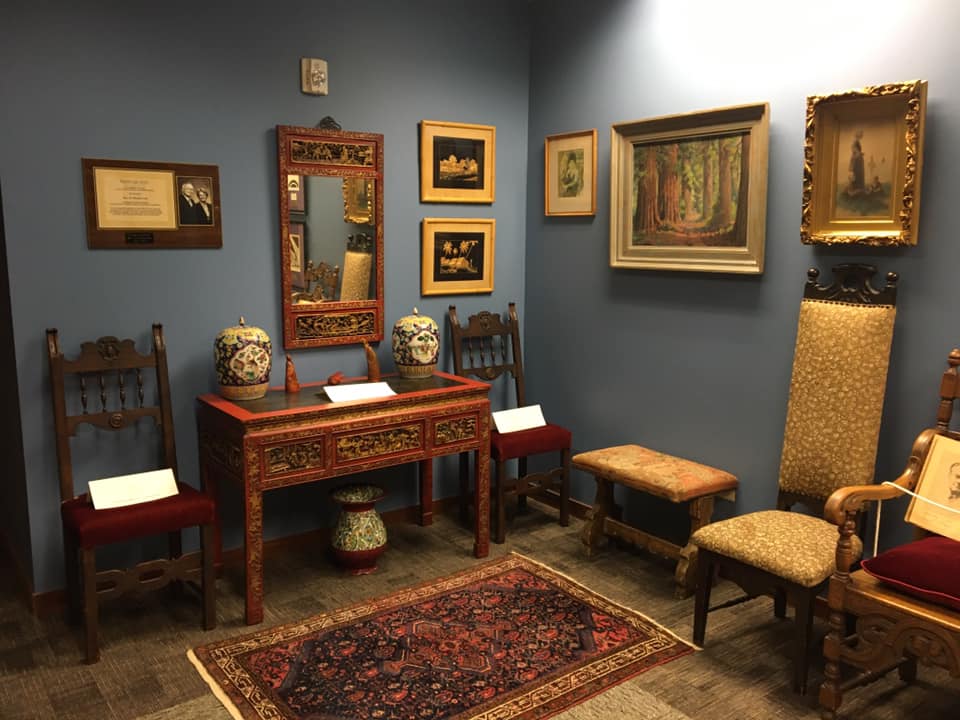 Thanks to the Science of Mind Archives, the legacy of Ernest Holmes, his teachings, personal items, photos, audio recordings, videos and more are safe and protected–and are made available for you.
If this teaching of Science of Mind has touched your life, please consider donating today–a way to say, "Thank you" to Ernest Holmes and keep his transformative wisdom alive and available for you and for generations to come.  Donation amounts of any amounts–small and large–make a big difference for our nonprofit organization that is run completely on your donations, product sales and website subscriptions. Bless you for sharing your Divine Consciousness, Love and Support with the Archives.
Introducing: Wise Sage Interviews
In our commitment to truly Preserve, Protect and Present Science of Mind wisdom for you and generations to come, the Archives has been interviewing wisdom-keepers of our movement.
These recordings are now available for you!  Watch for new postings of interviews with different wisdom keepers here on our website and our YouTube Channel! Watch below or Click Here.
NOW AVAILABLE!
Chronicles of Religious Science Volume II!
The Science of Mind Archives and Library Foundation is honored and excited to announce the release of the long-awaited Chronicles of Religious Science Volume II: 1960-2012, by historian and author Rev. Dr. Marilyn Leo.
Building on the history documented in Chronicles of Religious Science Volume I, this second volume opens with the transition of Ernest Holmes in 1960. Each chapter highlights the growth and decisions of the Church of Religious Science and Religious Science International as the organizations grew and eventually merged back into one whole in 2012. Based on interviews, quotes, meeting minutes and commentary, these two volumes capture the essence of Religious Science and preserve its history for future generations.
If you are interested in ordering this book, please click on this button to get to Centers for Spiritual Living's Shop. Thank you!
Become an Archives Volunteer
Here is how you can help us collect and make available the complete recorded history of the Science of Mind and the complete writings of Dr. Ernest Holmes.
• Participate in the creation of a worldwide New Thought Web Library by donating New Thought books and materials that are not yet part of our collection.
• Volunteer to help us digitize precious documents. We need volunteers with computer skills and digital reproduction abilities.
• Find out how you can support the legacy of Science of Mind and New Thought with your donations and volunteer talent. Contact us by e-mail
info@somarchives.org
.
We invite you to check out our Divine Partners' Websites for more Science of Mind inspiration and spiritual resources!
Rev. Dr. Kenn Gordon at the Archives
Contact
Science of Mind Archives
and Library Foundation
573 Park Point Dr.
Golden, CO 80401
Kathy Mastroianni
Executive Director
720-496-1361
To donate to the Science of Mind® Archives and Library Foundation click the Donate button below.