Archives Leadership
A nine member Board of Directors governs the Science of Mind Archives and Library Foundation.  They operate in accordance with the Archives bylaws.
The Archives is a nonprofit religious corporation dedicated to preserving and sharing artifacts that support the activities and expressions of Science of Mind.
Board of Directors: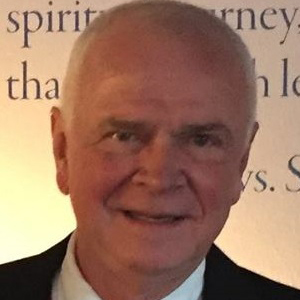 James Van Cleave, Ph. D. – President
James Van Cleave's vast research-based theological and literature background and knowledge—particularly around Ernest Holmes and Science of Mind history—is invaluable to the Archives.   James' educational background includes:   BS and MS in Electrical Engineering, University of Illinois; MA Theological Studies, Claremont Colleges (School of Theology) CA; and a PhD Bible and Theology, Claremont Colleges (School of Theology), CA 2003.
His occupation and community involvement includes being the Systematic Theologian, InSpirit Center for Spiritual Living, Orange County, CA; a Board Member at InSpirit Center for Spiritual Living, Orange County, CA; and Vice President of the Science of Mind Archives, Golden, Colorado.  He is, also, a retired VP of Engineering, NavCom Defense Electronics, Corona, CA.
James' publications include: Plato and Jesus, dissertation, UMI Dissertation Services, 2003.  He has numerous articles on radio, radar, signal processing, and he has 6 patents.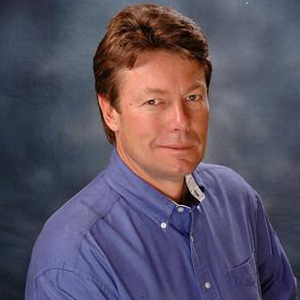 Rev. Steve Yarborough – Vice President

Rev. Steve Yarborough graduated from Holmes Institute in San Diego in the summer of 2016 and immediately received a letter of call from his home Church in Reno.  A successful businessman and entrepreneur, he is a living demonstration of what he has learned and implemented through his deep studies of the Science of Mind and Spirit.  He is a powerful leader, an inspiring speaker and a compassionate spiritual counselor. He and his wife, Laurie, have
three wonderful children and a full—yet balanced—life.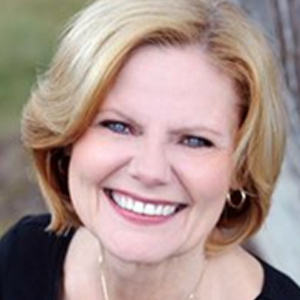 Rev. Dr. Deborah Gordon – Treasurer

Dr. Deborah Gordon discovered the teaching of the Science of Mind in 1986 and has been an avid student ever since. She attained her practitioner license in 1991 and became licensed as a minister in 1997 whilst co-founding the Centre for Spiritual Living with her husband Dr. Kenn Gordon, (which began in 1993). She was ordained in 2001and received her Doctorate of Religious
Science from International Centers for Spiritual Living in 2010.
Her background, previous to her call to ministry, includes a degree in Psychology, experience in entrepreneurial administration, as well as 12 years as a stay at home mom.
She is currently the Senior Minister of the Centre in Kelowna, B.C. Canada, overseeing the community, which has a large staff and practitioner ministry. She has taught Science of Mind classes for over 22 years, including 6 Practitioner courses and 3 Ministerial training programs.
Through the years she has served the larger organization (both International Centers for Spiritual Living as well as Centers for Spiritual Living) on many committees including the summer conferences committee, the intensive ministerial student experience, and various other groups.
She currently sits on the Professional Advisory/Deans' Steering Committee.
She is married to the former Spiritual Leader for Centers for Spiritual Living, Dr. Kenn Gordon. They have 2 children and 2 adored grandsons.
Dr. Kristina began her spiritual journey at the Huntington Beach Church of Religious Science under the direction of Dr. Peggy Bassett in 1980. She has been a continuous student ever since. She became a Licensed Practitioner in 1984, and graduated from Holmes Institute, School of Ministry in 1992.  She has served in the Burbank Center for Spiritual Living (1992 – 1996) and the United Church of Religious Science Home Office (Ecclesiastical Coordinator 1994 – 1996). She is currently the Senior Minister at The Sanctuary for Spiritual Living, Covina, Ca. (since 1996), which she considers her greatest blessing. Her deepest desire is to simply be a "good minister." This vision continues to unfold in the day-to-day joy of ministry.
Dr. Kristina has been blessed to continuously teach Science of Mind Classes from Foundations Class to Ministerial Class since 1984. She co-authored the Professional Practitioner Studies, Year I and was awarded the Vetura Papke Great Teacher Award in February 2013. She has inspired and mentored numerous Ministerial students and new Ministers along the way, adding to her own growth and unfolding ministry.
Dr. Kristina has served on numerous committees for Centers for Spiritual Living, including the First Archives Committee, Education Committee, Personnel Committee and the Asilomar Summer Conference Committee. She was the first recipient of the Hazel Holmes Award for her love of Asilomar in 2001.
Dr. Kristina was invited to serve on the Science of Mind Foundation Board of Directors in 2009 and completed her term as President of that Board in Jan, 2019. She was blessed to work with many churches to develop individual Endowments, creating financial stability for their communities. Dr. Kristina is excited to join the Science of Mind Archives and Foundation to continue to preserve the precious history of Religious Science and New Thought.
Ayodele McClenney–Archives Board Liaison to Centers for Spiritual Living Leadership Council

Board of Governors:
Rev Dr. Marilyn Leo – Chair
Rev. Dr. David Alexander
Rev Dr. Ruth Deaton
Rev Dr. Kenn Gordon
Kathy Juline, RScP
Rev. Dr. Roger Juline
Ken Lind, RScP
Rev Dr. Christian Sorensen
Rev Dr. Roger Teel
Rev Dr. Lloyd Tupper
Rev Dr. John Waterhouse
Science of Mind Archives Staff: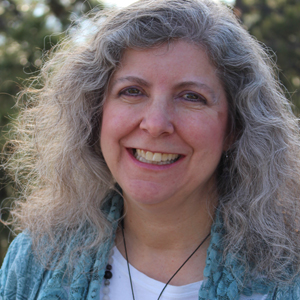 Rev. Kathy Mastroianni, Executive Director
Kathy has over 20 years experience in nonprofit management, including 10 years as the Chief Executive Officer and the main communications manager, grant writer, fundraiser, and volunteer manager for PeaceWorks, Inc., a nonprofit organization dedicated to healing relationship violence and providing sanctuary for family members and pets.  Rev. Kathy was formerly the Chair of the Resource Development Committee and Vice President of the board of directors for the Boys & Girls Club of South Park, Colorado for six years.
She graduated from the Holmes Institute and the School of Spiritual Leadership Denver Region passed her oral panels to become a licensed Religious Science Minister in August of 2018. She brings her Consciousness, along with deep skills as a non-profit leader to the Archives. Rev. Kathy lives in the mountains of Bailey, Colorado with her critter family.  Her wonderful 21 year old daughter, Izabella, is entering her final year at Colorado State University, Fort Collins. Rev. Kathy enjoys chanting/Kirtan, camping, traveling, baking, chocolate, and exploring our beautiful world.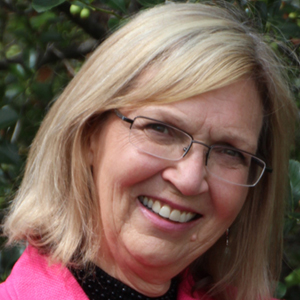 Rev. Valerie Torphy, Prosperity Manager

Valerie Torphy is a Minister, licensed in 2011, ordained in 2014, and a licensed practitioner since 2004. She has worked with and for non-profit organizations since 1985 as board member, board president, executive director, administrator, and youth director.   She was in banking for over twenty years in many positions from teller to vice president.  She and her husband, Rev. Michael Torphy, have just moved to the North Denver area and are planning to start a spiritual center in that area.  Together, they have three grown children, six grandchildren.
Originally from Dallas, went to camp in Colorado as a child, and finally got to move here in 1986. After retiring from IRS, I found Science of Mind, and started learning!  Graduated Summa Cum Laude from Regis University in 1996, majoring in Organizational Development.
Licensed as a Religious Science Practitioner in 2001, serving as Teaching Assistant, Ministry of Prayer., and as Director of the Mile Hi Church Prayer and Guidance Center. In addition I have volunteered at the Archives for 9 years, assisting with the finalization of Chronicles 1 and 2, and making extensive corrections to the Excel inventory spreadsheet as I reviewed the contents of each of the 500+ archival boxes.
Other volunteer activities include:
working in a Habitat for Humanity thrift store and keeping the books for it
serving on the Animal Ministry Steering Committee of Mile Hi Church
serving on the Practitioner Council at Mile Hi.
A Certified Archivist, Kim obtained her undergraduate degree from Indiana University.  After college she moved to the Washington, DC area and worked as a fund raiser, a computer network administrator and researched and produced cancer-related multimedia information products for newly diagnosed patients. She moved to Iowa in 2016 and became a house director at a sorority while she completed her MA in Library and Information Science at the University of Iowa. She studied in San Gemini, Italy where she earned a Certificate in Paper Preservation and Restoration and holds a Certificate in Special Collections. Kim enjoys working out, volunteering, reading and playing with her Blue Heeler Lucky and her Lab mix Maggie.
Contact
Science of Mind Archives
and Library Foundation
573 Park Point Dr.
Golden, CO 80401
Kathy Mastroianni
Executive Director
720-496-1361
NOW you can listen to Ernest Holmes share his Divine Wisdom on iTunes!
From your device go to the iTunes store, search for "This Thing Called Life Ernest Holmes" (all those words) and you will find 10 albums each with two radio shows for only $9.99 each from the 1940's and 1950's.
To donate to the Science of Mind® Archives and Library Foundation click the Donate button below.