Archives Leadership
A nine member Board of Directors governs the Science of Mind Archives and Library Foundation.  They operate in accordance with the Archives bylaws.
The Archives is a nonprofit religious corporation dedicated to preserving and sharing artifacts that support the activities and expressions of Science of Mind.
Board of Directors: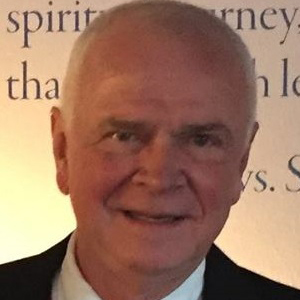 James Van Cleave, Ph. D. – President
James Van Cleave's vast research-based theological and literature background and knowledge—particularly around Ernest Holmes and Science of Mind history—is invaluable to the Archives.   James' educational background includes:   BS and MS in Electrical Engineering, University of Illinois; MA Theological Studies, Claremont Colleges (School of Theology) CA; and a PhD Bible and Theology, Claremont Colleges (School of Theology), CA 2003.
His occupation and community involvement includes being the Systematic Theologian, InSpirit Center for Spiritual Living, Orange County, CA; a Board Member at InSpirit Center for Spiritual Living, Orange County, CA; and Vice President of the Science of Mind Archives, Golden, Colorado.  He is, also, a retired VP of Engineering, NavCom Defense Electronics, Corona, CA.
James' publications include: Plato and Jesus, dissertation, UMI Dissertation Services, 2003.  He has numerous articles on radio, radar, signal processing, and he has 6 patents.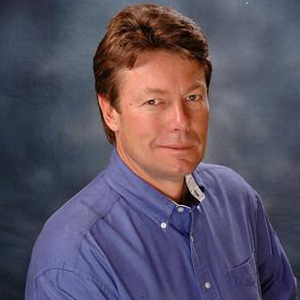 Rev. Steve Yarborough – Vice President

Rev. Steve Yarborough graduated from Holmes Institute in San Diego in the summer of 2016 and immediately received a letter of call from his home Church in Reno.  A successful businessman and entrepreneur, he is a living demonstration of what he has learned and implemented through his deep studies of the Science of Mind and Spirit.  He is a powerful leader, an inspiring speaker and a compassionate spiritual counselor. He and his wife, Laurie, have
three wonderful children and a full—yet balanced—life.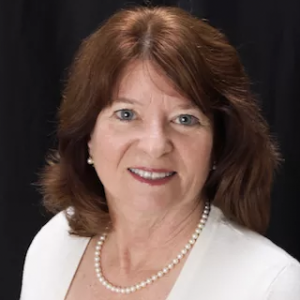 Karen Oxrider, RScP – Secretary

Karen Oxrider began her spiritual journey in 1997 at the Center for Spiritual Living in Westlake Village and received her practitioner license in 2008. For the past three years, Karen has served as the Practitioner Core Leader for a team of 23 at the Center providing inspirational speakers, educational programs and leadership.
Karen has spent the past 15 years working in the non-profit sector. Currently, Karen serves as the Director of Sales and Marketing for NatureBridge, a national program that has introduced over one million students to national parks through environmental education programs over the past 41 years. Just prior, she was the Regional Director for Jane Goodall's Roots & Shoots program responsible for leading the project plan, fundraising and management of 10,000 plus youth leaders in the state of California. Like Jane Goodall, Karen believes that every single person can make a difference in this world through their personal choices and actions.
Before moving into the non-profit world, Karen spent 15 years in the corporate world in various capacities with such insurance giants as Metropolitan Life, Blue Cross Blue Shield of Kentucky and Health Net.
On a personal note, Karen loves the outdoors, enjoys traveling to off-the-beaten-path locations, volunteering in her community, and spending free time with her husband of 18 years, Brad.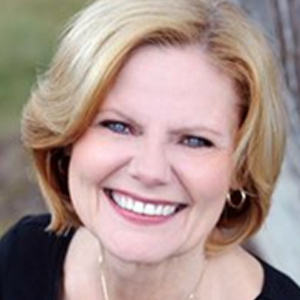 Rev. Dr. Deborah Gordon – Treasurer

Dr. Deborah Gordon discovered the teaching of the Science of Mind in 1986 and has been an avid student ever since. She attained her practitioner license in 1991 and became licensed as a minister in 1997 whilst co-founding the Centre for Spiritual Living with her husband Dr. Kenn Gordon, (which began in 1993). She was ordained in 2001and received her Doctorate of Religious
Science from International Centers for Spiritual Living in 2010.
Her background, previous to her call to ministry, includes a degree in Psychology, experience in entrepreneurial administration, as well as 12 years as a stay at home mom.
She is currently the Senior Minister of the Centre in Kelowna, B.C. Canada, overseeing the community, which has a large staff and practitioner ministry. She has taught Science of Mind classes for over 22 years, including 6 Practitioner courses and 3 Ministerial training programs.
Through the years she has served the larger organization (both International Centers for Spiritual Living as well as Centers for Spiritual Living) on many committees including the summer conferences committee, the intensive ministerial student experience, and various other groups.
She currently sits on the Education committee, as well as on several sub-committees: Ministerial Education, the Steering Committee/Dean's Council, and is chair of Practitioner Education.
Her husband is Dr. Kenn Gordon, currently the Spiritual Leader for Centers for Spiritual Living. They have 2 children and 2 adored grandsons.
Board Members: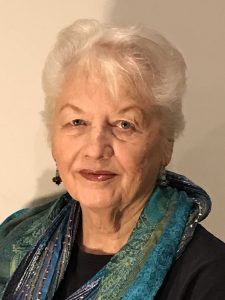 Rev. Dr. Marilyn Leo
Marilyn has been a part of Religious Science since childhood. Her father, Rev. Dr. Reginald Armor, was a minister and well-known figure in the New Thought Movement, and the Armor family was very close to Ernest and Hazel Holmes. Marilyn has served on many committees and received several special recognitions including the "Living Treasure Award" given by her ministerial colleagues.
At the present time, although retired from the usual ministerial duties, she serves Religious Science in many capacities including the Religious Science Archives; she is the past President of the Science of Mind Archives and Library Foundation.
She has contributed the manuscript for That Was Ernest written by her father, Dr. Reginald Armor. She compiled and edited Love and Law published by Tarcher/Putnam in 2001. She wrote the foreword for John Waterhouse's book Five Steps to Freedom and authored a book about the personal life of Ernest and Hazel Holmes, In His Company – Ernest Holmes Remembered. Her latest project is the book Chronicles of Religious Science, the History of the Religious Science Movement.
Sara Awad is a second-year practitioner student. She received her Bachelor of Arts in Journalism from the University of California, San Diego in 1990 and has been working as professional journalist since 2001. She is a regular contributor to Science of Mind Magazine and her stories have been featured in over fifteen issues since 2017. Sara holds a Juris Doctorate from Thomas Jefferson School of Law and is admitted to practice in California and Ohio. She has extensive experience in the representation of nonprofits and is currently serving as Co-Chair of the Centers for Spiritual Living Legal Committee, where she has been instrumental in developing a legal education curriculum and conducting legal compliance trainings and workshops all over the country. Sara has also served as Vice Chair of the CSL Member Council and is an aspiring fiction writer. She and her three teenage daughters live in Columbus, Ohio.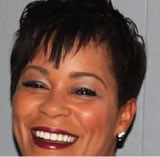 Dr. Crystal J. Davis
Dr. Davis is a passionate seeker on a personal journey that has led her through many spiritual disciplines. The Science of Mind philosophy (SoM) resonated so deeply with her and her message of Servant Leadership that she immediately began selfless service when she joined Center for Spiritual Living in Kansas City in 2008. As the former Executive Director of the CSL~KC Community Outreach Ministry, she and her team of volunteers built a comprehensive outreach program that continues to be a successful ministry today.
Desiring a deeper level of service, Dr. Davis was nominated to serve on the Member Council and served as Vice-Chair and Chair for nearly six years. She has also served on the Executive Director Realignment Committee and on the Lifelong Learning Spiritual Leadership Education working group. Currently, she is in service to the Editorial Advisory Committee with the Science of Mind Magazine.
Dr. Davis is so passionate about Science of Mind principles that she wrote her dissertation on servant leadership and spirituality with ministers and practitioners in Centers across the United States. She published a book on her study and two other books on Servant Leadership.
Dr. Davis lives a life of sacred service to her family, business, and to her spiritual home Center for Spiritual Living ~Kansas City.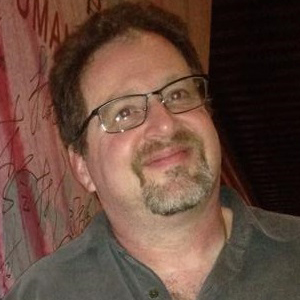 Rev. Doug LeBow

Doug LeBow is an Emmy award-winning producer of music and video, composer, arranger, music supervisor, and music engraver, with over 150 feature film, TV movie, television series, recording, and publishing credits.  He also served a five-year, 635 episode stint as the Music Director on General
Hospital, ABC-TV's longest running daytime drama.
Currently under contract to Disney Publishing Worldwide as a producer, composer, songwriter, and recording artist, Doug has written, produced and recorded more than 80 songs for Disney's Disney English project since 2008.
Doug is also the President and CEO of LeBow Music & Multimedia, Inc., a L.A. based B2B multimedia production company, which creates all manner of music, video, streaming media, engraved music, and instructional design media for a wide variety of industries.
A graduate of The Grove School of Music, Doug's affiliations and memberships include: The Academy of Television Arts and Sciences (ATAS); The Society of Composers and Lyricists (SCL); The American Society of Music Arrangers and Composers (ASMAC); The American Society of Composers, Authors and Publishers (ASCAP); The American Federation of Musicians; Professional Musicians, Local #47 Los Angeles, and the Recording Musicians Association of Los Angeles (RMALA).
Doug resides in sunny (and HOT!) Santa Clarita, CA; with his wife, Sharon Earle, a Licensed Marriage and Family Therapist, and sons Jesse (17) and Tyler (14).
Layne Taylor–Archives Board Liaison to Centers for Spiritual Living Leadership Council

Board of Governors:
Rev Dr. Marilyn Leo – Chair
Rev. Dr. David Alexander
Rev Dr. Ruth Deaton
Rev Dr. Kenn Gordon
Kathy Juline, RScP
Rev. Dr. Roger Juline
Ken Lind, RScP
Rev Dr. Christian Sorensen
Rev Dr. Roger Teel
Rev Dr. Lloyd Tupper
Rev Dr. John Waterhouse
Science of Mind Archives Staff: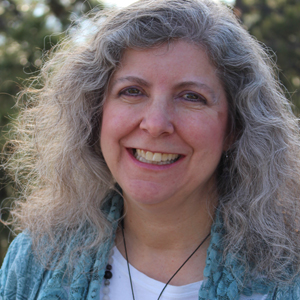 Rev. Kathy Mastroianni, Executive Director
Kathy has over 20 years experience in nonprofit management, including 10 years as the Chief Executive Officer and the main communications manager, grant writer, fundraiser, and volunteer manager for PeaceWorks, Inc., a nonprofit organization dedicated to healing relationship violence and providing sanctuary for family members and pets. Rev. Kathy was formerly the Chair of the Resource Development Committee and Vice President of the board of directors for the Boys & Girls Club of South Park, Colorado for six years.
She recently graduated in 2018 from the Holmes Institute and the School of Spiritual Leadership Denver Region and passed her oral panels to become a licensed Religious Science Minister in August of 2018. She is now Co-Spiritual Leader at Foothills Center for Spiritual Living and brings her consciousness, along with deep skills as a non-profit leader to the Archives. Rev. Kathy lives in the mountains of Bailey, Colorado with her beautiful 19 year old daughter, Izabella and her critter family. She enjoys singing, camping, traveling, baking, chocolate, and exploring our beautiful world.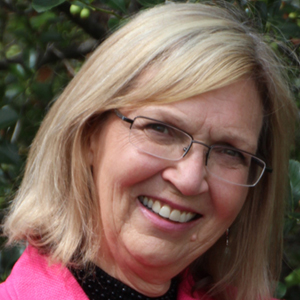 Rev. Valerie Torphy, Prosperity Manager

Valerie Torphy is a Minister, licensed in 2011, ordained in 2014, and a licensed practitioner since 2004. She has worked with and for non-profit organizations since 1985 as board member, board president, executive director, administrator, and youth director.   She was in banking for over twenty years in many positions from teller to vice president.  She and her husband, Rev. Michael Torphy, have just moved to the North Denver area and are planning to start a spiritual center in that area.  Together, they have three grown children, six grandchildren.
Contact
Science of Mind Archives
and Library Foundation
573 Park Point Dr.
Golden, CO 80401
Kathy Mastroianni
Executive Director
720-496-1361
NOW you can listen to Ernest Holmes share his Divine Wisdom on iTunes!
From your device go to the iTunes store, search for "This Thing Called Life Ernest Holmes" (all those words) and you will find 10 albums each with two radio shows for only $9.99 each from the 1940's and 1950's.
To donate to the Science of Mind® Archives and Library Foundation click the Donate button below.