By Rev. Doug LeBow
Before I was a Religious Scientist, I was brought up Jewish, in New England; first in Boston, MA, and then in Westport CT.
Growing up in New England, there were many, many historical places right around the corner.
Even in elementary school, we had trips to Plymouth Rock, Sturbridge Village, Old Ironsides in Boston Harbor, and many more local historical sites.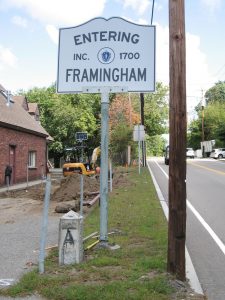 My hometown of Framingham MA, itself, is an historical locale. Just literally around the corner from my childhood home were signs like this: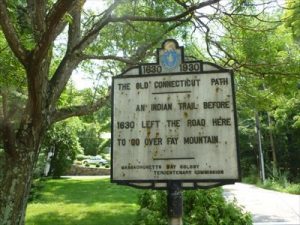 And…growing up Jewish, I also visited places like America's oldest synagogue, Touro Synagogue in Newport RI.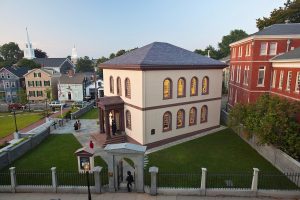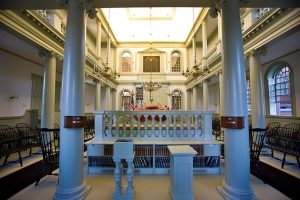 My dad was an extreme history buff, so we also made visits to Gettysburg, Washington D.C., and places like Luray Caverns in Virginia.
So now, as a member of the Science of Mind Archives and Library Foundation Board of Directors, I get to focus on our history, the history of our movement, and of Religious Science.
We are almost one hundred years old now, but we've only been paying attention to our history and historical artifacts for a very short measure of that time.
The mission of the SOM Archives is to "Preserve, Protect, and Present" our history, and our historical artifacts, so that our future generations have the same chance to see where we came from, that I had as a history-loving child growing up in New England.
Our history, and many of our historical artifacts are still out there. Each of us can be a conduit for these wonderful treasures.
Just this past Sunday, one of my community members approached me to donate a copy of the Science of Mind textbook, hand signed by Dr. Holmes in 1943.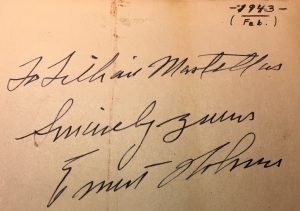 And I also recent received some 78 RPM LPs of Dr. Holmes' talks from the 1930s.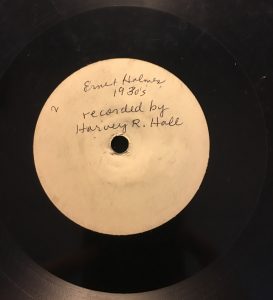 More treasures are out there. Please let your communities know that the Science of Mind Archives and Library Foundation would love to make a home for items of historical value.
And of course, we always welcome any financial assistance that your centers and your members can provide. (Donate Here)
Help us "Preserve, Protect, and Present" our history and traditions, so that our children, and their children will proudly know our history as a movement and as a faith.
Knowing and understanding this historical part of our Divine Identity, will surely contribute to a world that works for everyone!
Peace and blessings!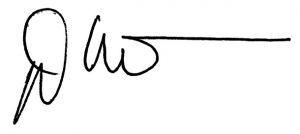 Rev. Doug LeBow is Senior Minister and Spiritual Leader at Hi-Desert Center for Spiritual Living (www.hdcsl.com) and is a member of the Science of Archives & Library Foundation's Board of Directors, Chair of the Publications Committee.