Back to School Season
SOM Archives: You One Stop Spiritual DIY Store
August 2017 Blog
By Rev. Stephen Rambo
Living in Southern California, minutes away from the Hollywood Walk of the Stars and Universal Studios Tour, I have a front row seat to the comings and goings of tourists from round the world.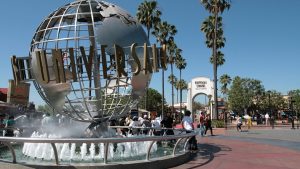 When the crowds begin to shrink in the late August heat I know it's not the weather, it's the calendar.  Folks are homebound to get the little ones ready to head back to school.  The official learning season is about to begin.  Wow, am I getting old or something?  What happened to school starting after Labor Day?  Well, it's good to know some things do not change.  One of those things that does not change is Spiritual Truth.  Another constant, that is also a wonderful source of Spiritual Truth, is the Science of Mind Archives and Library Foundation.
My observation that school begins for many near the end of the month prompted a question of sorts… for us non-school types the learning season never really ends does it?  Thank goodness for places like the SOM Archives and Library.  You are guaranteed to be able to come here (scienceofmindarchives.com) and find practical tools to use as you work on the longest lasting personal DIY project I can imagine – life!
Dr. Holmes was fond of saying, "ours is a teaching order not a preaching order."  Classes are a big part of nearly every local Center for Spiritual Living.  Online life long learning courses are quickly being developed for those not near Centers who still want access to our teaching.  Both offer great opportunities to learn about the principles of Science of Mind.  Yet one of the best sources I can think of is right here where you are – the Archives.  I like to think of it as your Spiritual Home Depot for in its files and on its shelves are easily accessible valuable instruments of learning.
The lessons begin right on the home page with a couple of introductory videos that will give you the "store" floor plan, if you will.  Its search engine is designed to take you to the "stock room" where you'll find treasures you can download, for low cost; past issues of the Science of Mind and Creative Thought magazines and articles by Dr. Holmes as well as other New Thought notables.  Or maybe you're like so many of us these days, always on the go.  The Archives has you covered there too.  We have audio of Dr. Holmes you can purchase and download to your smartphone or tablet.  You see, we want to make the work on your personal DIY project, that of having the best life you can possibly experience, as easy and convenient as possible.  Go to the iTunes Store or Amazon Digital Music and search "This Thing Called Life Ernest Holmes" to download a few copies of past radio shows featuring Dr. Holmes – each contains two complete radio shows.  If you haven't had the pleasure of hearing our teaching from the source, give yourself this treat.  Visit the iTunes Store. Click HERE for the link for Amazon Digital Music to get these radio talks on your computer.  If you go through Amazon, please consider using the "Smile" program and designating the Archives as your chosen charity.  For no additional cost to you, Amazon will make a donation to the Archives.  Win-win!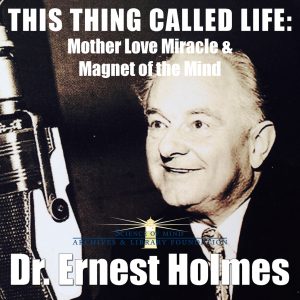 Now for a real treat, why not come out to Golden and visit the Archives in person.  This September (2017) is the perfect time.  The Science of Mind Archives and Library is celebrating its 10th Anniversary Friday, September 22nd from 5-8 pm at its offices in Colorado.  For information and to receive your invitation click here: http://evite.me/DNdrHnBW9n
——————————————————————————————————
Rev. Stephen Rambo is Senior Minister and Spiritual Leader at Center for Spiritual Living Simi Valley (http://cslsimi.org/).  He is also the Centers for Spiritual Living's  Leadership Council's liaison to the Science of Archives & Library Foundation board, as well as on the Archives' Nomination Committee, PR-Marketing/Website Committee and "Super-Duper" Committee that manages the Archives' on-site collections.