Archives Blog
Find past and new blog posts below.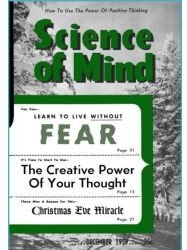 Ernest Holmes on the  Christ Within SOM Archives Dec. 2015 blog By Diego Reyes, Archives Volunteer Around the holidays it was Ernest's wish for us to remember not only the biblical birth of Jesus but, to be certain we never forget that the Christ that resides within...
read more
Become an Archives Volunteer
Here is how you can help us collect and make available the complete recorded history of the Science of Mind and the complete writings of Dr. Ernest Holmes.
• Participate in the creation of a worldwide New Thought Web Library by donating New Thought books and materials that are not yet part of our collection.
• Volunteer to help us digitize precious documents. We need volunteers with computer skills and digital reproduction abilities.
• Find out how you can support the legacy of Science of Mind and New Thought with your donations and volunteer talent. Contact us by e-mail
info@somarchives.org
.
We invite you to check out our Divine Partners' Websites for more Science of Mind inspiration and spiritual resources!
Contact
Science of Mind Archives
and Library Foundation
573 Park Point Dr.
Golden, CO 80401
Kathy Mastroianni
Executive Director
720-496-1361
NOW you can listen to Ernest Holmes share his Divine Wisdom on iTunes!
From your device go to the iTunes store, search for "This Thing Called Life Ernest Holmes" (all those words) and you will find 10 albums each with two radio shows for only $9.99 each from the 1940's and 1950's.
To donate to the Science of Mind® Archives and Library Foundation click the Donate button below.